HMS Motorsport - Bimmers Across the Border XXII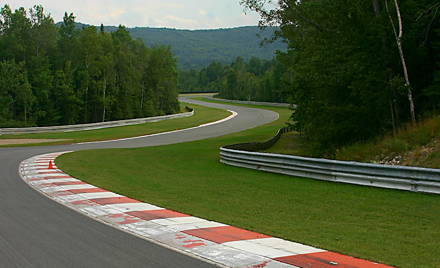 BMW CCA - Boston Chapter
Friday, Aug 6 — Sunday, Aug 8, 2021
Le Circuit Mont-Tremblant
,
Mont-Tremblant

,

Québec
Registration closed July 31, 2021 3:59 AM at 2021-07-31T00:59:00-0700 Registration ends July 31, 2021 3:59 AM at 2021-07-31T00:59:00-0700 Registration opens February 12, 2021 11:59 AM at 2021-02-12T08:59:00-0800 Registration runs from February 12, 2021 11:59 AM to July 31, 2021 3:59 AM



TWENTY SECOND YEAR CELEBRATION!!!
Date Changed to August 6-7-8 of 2021
(Intermediate and Advanced Drivers)
The Boston Chapter is back for our 22nd Annual Boston Chapter Bimmers Across the Border XXII Driving School at the incredible LeCircuit Mont Tremblant and Tremblant Resort sponsored by HMS Motorsport.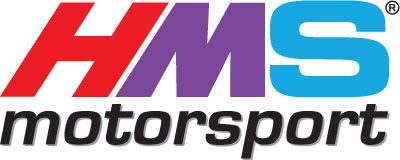 Please be advised that anyone coming to the track will need to observe CDC, State, Canadian and Province guidelines, which to be clear, means wearing a mask and maintaining social distance while not wearing a helmet. The Boston chapter team will be setting up registration and tech in accordance with these guidelines and we would very much appreciate that our track family respectfully keep each other safe, both on the track and in the paddock. We will have some additional requirements within the following registration pages to set expectations as well as in our pre-event documentation that will be forthcoming.
The setting is the European-style resort village Mont Tremblant nestled in the splendor of the Laurentian Mountains; Mont Tremblant is located just 90 miles northwest of Montréal.

This is the perfect vacation getaway for the entire family. The driving enthusiasts' have the world class racetrack and everyone else has a world class resort all within a radius of only 2 miles! Come early, stay late, and bring your friends… you can easily spend a week without getting bored. The area features fine restaurants, shopping, and over 100 miles of protected trails for biking, skateboarding, and rollerblading. There are two great golf courses, an aquatics center and spa, and a beautiful lake with a large beach. There are activities for the entire family.

The Track - This village is only 10 minutes away from the world class Le Circuit Mont-Tremblant. Built in 1964 in the shadow of the majestic Mont-Tremblant, the picturesque and twisty 15-corner 2.65-mile track was completely rebuilt and upgraded in 2001. It is two meters wider all around with extensive runoff areas everywhere. Le Circuit Mont-Tremblant has been upgraded to meet FIA vintage Formula racing safety standards. If you loved the track before, you won't believe it now!
Situated in one of the most gorgeous settings in the world for a race track, the layout is a classic, as it combines the natural topography of the site with elevation changes from the start/finish line, to corner 8 and back again. The track is bordered by Lake Moore and Devil River (La Diable).
Driver Qualifications to Attend
This is a three day event for intermediate and advanced drivers based on the track rules for simultaneous cars on track.
The WEEKEND registration is open to any driver with at least 8 track days experience at High Performance driving schools prior, with a record of positive evaluations from your past instructors.
Friday is available to all students participating in the Boston Chapter's ISG program, as well as to a limited number of students who have previous experience of at least 12 days driving at High Performance Driving Schools, driving at or above the upper intermediate level, with a history of positive evaluations from past instructors. Please contact the registrar if you have any questions about your eligibility for Friday. Students in other chapter's advanced programs, such as A-Solo/S-Group, may apply to drive in ISG by emailing the registrar with their driving resume.
Independent Study Group. For advanced students who want to extend their skills in a safe, fast-paced coaching environment, the Boston chapter of BMWCCA offers its Independent Study Group (ISG)
To promote continuous advanced skill development for experienced, independent drivers, ISG encourages students to identify the areas in which they want to improve, then allows them to create a personalized curriculum for achieving their goals.
At each event, every ISG student is assigned a coach who will work with them to achieve their goals. ISG drivers are often offered additional solo track sessions and the opportunity to drive in the instructors' run group.
ISG Qualification - Soloed drivers with substantial experience and the skills to drive a consistent line, at an advanced run-group pace, on a variety of race tracks are eligible for consideration. After passing a thorough checkout drive with an ISG instructor, which emphasizes awareness, safety, consistency, and pace, the ISG candidate is admitted into the group.
ISG on Track, Classroom and Exercises - On the racetrack, ISG drivers spend working sessions with their assigned coach to execute their personalized plan. Classroom sessions comprise lively discussions of driving lines, corner approaches, speeds, data analysis, and a wide range of additional topics. Specialized exercises are offered to improve situational awareness, increase comfort levels in close-quarters driving, and practice passing.
ISG, Serious Car Control - For advanced car control methods, essential for the final reductions in lap times, ISG students are invited to two Advanced Car Control Clinics (AC3) each year at Lime Rock Park. An AC3 event begins with a discussion of tire dynamics and grip, balance, weight transfer, and an introduction to suspension concepts that alter the understeer/oversteer characteristics of the car. Then, on the handling course and skid pad, drivers learn the methods for inducing controlled oversteer with the throttle and brake, while learning to correct and prevent understeer.
Registration Fees
You may register for Saturday and Sunday as a pair, or for all three days IF you have sufficient experience. You must provide information on your experience at the time of registration.
The student registration fees (US $) for this event are as follows:
| | |
| --- | --- |
| BMW CCA Member - Saturday and Sunday | BMW CCA Member - All 3 Days |
| $650 | $875 |
Canadian BMW Club Members may register at above member rates.
A LATE REGISTRATION FEE OF $65 will be applied to all registrations after July 11th.
Wait-List Rules
Due to the limited number of student slots available for Boston Chapter driving events, it is common for us to receive more registrations than we can admit, hence a Wait-List will be created. Applications will be admitted from the Wait-List on a first come, first serve basis.
Membership
You don't need to own a BMW to be part of the club and participate in our Driving Events but you do need to be a member! We offer a huge variety of events to our community all across the country, making club membership a rewarding and worthwhile experience. Annual membership costs $48 and includes a subscription to the fantastic BMW CCA magazine, Roundel.
If you are not a member you can apply at the link below and then return to this page and enter your new membership number. The BMW CCA website will provide your membership number immediately with your enrollment.

https://myaccount.bmwcca.org/PortalTools/NewUser/EmailCheck.cfm
HOTEL DISCOUNTS - Please follow the link below for a group rate and discounts for hotels at the resort.
Vacations at a discount - Hotel Discounts
One of the sweet aspects of this event is the opportunity to take family and friends along for a value-priced vacation. Your hosts have negotiated unbelievable values on hotel accommodations right in the heart of the village available on a first come first served basis. Our special rates apply to the week before and the week after the event, so don't delay and book you reservation early – space is limited! Log on to www.boston-bmwcca.org for full details about this event.
Discounts: BMW GROUP NUMBER: TBD.

1-877-966-6873

https://www.tremblant.ca/
Holiday Inn Express
Rate Per Night
Room Type
Mon-Thur
Fri to Sun
Hotel Room - 1Q
$
$
Deluxe Room - 1Q + Sofa
$
$
Hotel Room - 2 Double Beds
$
$
Superior Room 1Q + Sofa
$
$
One Bedroom Suite - 1Q
$
$
Executive Suite - 2 Double Beds
$
$
Hotel La Tour Des Voyagers
Rate Per Night
Room Type
Mon-Thur
Fri to Sun
Hotel Room
$
$
Studio
$
$
One Bedroom Suite 1Q
$
$
One Bedroom Suite - 2D
$
$
Two Bedroom Suite
$
$
La Place Saint Bernard
Rate Per Night
Room Type
Mon-Thu
Fri-Sun
Hotel Room 1 Queen/ @ Doubles
Studio
Studio Loft
One Bedroom Suite - 1 Queen
One Bedroom Suite - 2 Doubles
One Bedroom Loft
Two Bedroom Suite
Two Bedroom Loft Suite
Le Lodge De La Montagne

Rate Per Night
Room Type
Mon-Thur
Fri to Sun
Hotel Room
Studio
One Bedroom Suite - 1Q
One Bedroom Suite - 2 Double Beds
Two Bedroom Suite
Hotel Sommet des Neiges
Mon-Thur
Fri to Sun
One Bedroom Suite - 1K
One Bedroom Suite - 2Q
Two Bedroom Suite 1K + 1Q
Two Bedroom Suite 1K + 2Q
Three Bedroom Suite
NOTE: All room rates are in CANADIAN DOLLARS subject to variation and are exclusive of several taxes – 3% resort tax, 5% TPS, and 7.5% TVQ each cumulatively added. Note the exchange rate is pretty good so a discount is likely with the conversion. Please check your bank.

PLEASE CHECK WITH HOTEL FOR FULL DETAILS AND VALIDATION OF RATES!
.
Questions?
For questions regarding registration or Driving Schools in general, please email the registrar using the "Contact Host" button on the right side of this page.
LOCKTON INSURANCE - NOTE - SINGLE EVENT INSURANCE IS CURRENTLY NOT AVAILABLE FOR Tremblant. PLEASE CHECK WITH LOCKTON DIRECTLY
Please Support our Sponsors